Honesty, art and rye bread
From managerial positions to free flight. It takes courage and being true to yourself to go all the way. Meet Ingrid for a conversation about art, climate and eeriness. And not least the necessary balance in life.
In the autumn, she resigned from her job as head of the city's theatre. She has held a number of demanding managerial positions over the years, and that can give great satisfaction in itself. But only as long as the scales don't tip, causing you to lose your balance:
"I like to set the framework. Make a difference for people. But management, finance and administration may dominate too much at certain points. You need to have a balance in life, and you must be in balance with yourself along the way."
Keep improving yourself
For Ingrid, that's a balance that embraces the chance to create. Experiences and strong, creative identities. For herself and for others. It's about sculptures, charcoal drawings and costumes.
Because the creative vein demands its due. And because, just like other aspects of your lifestyle, it contributes to a better balance within yourself: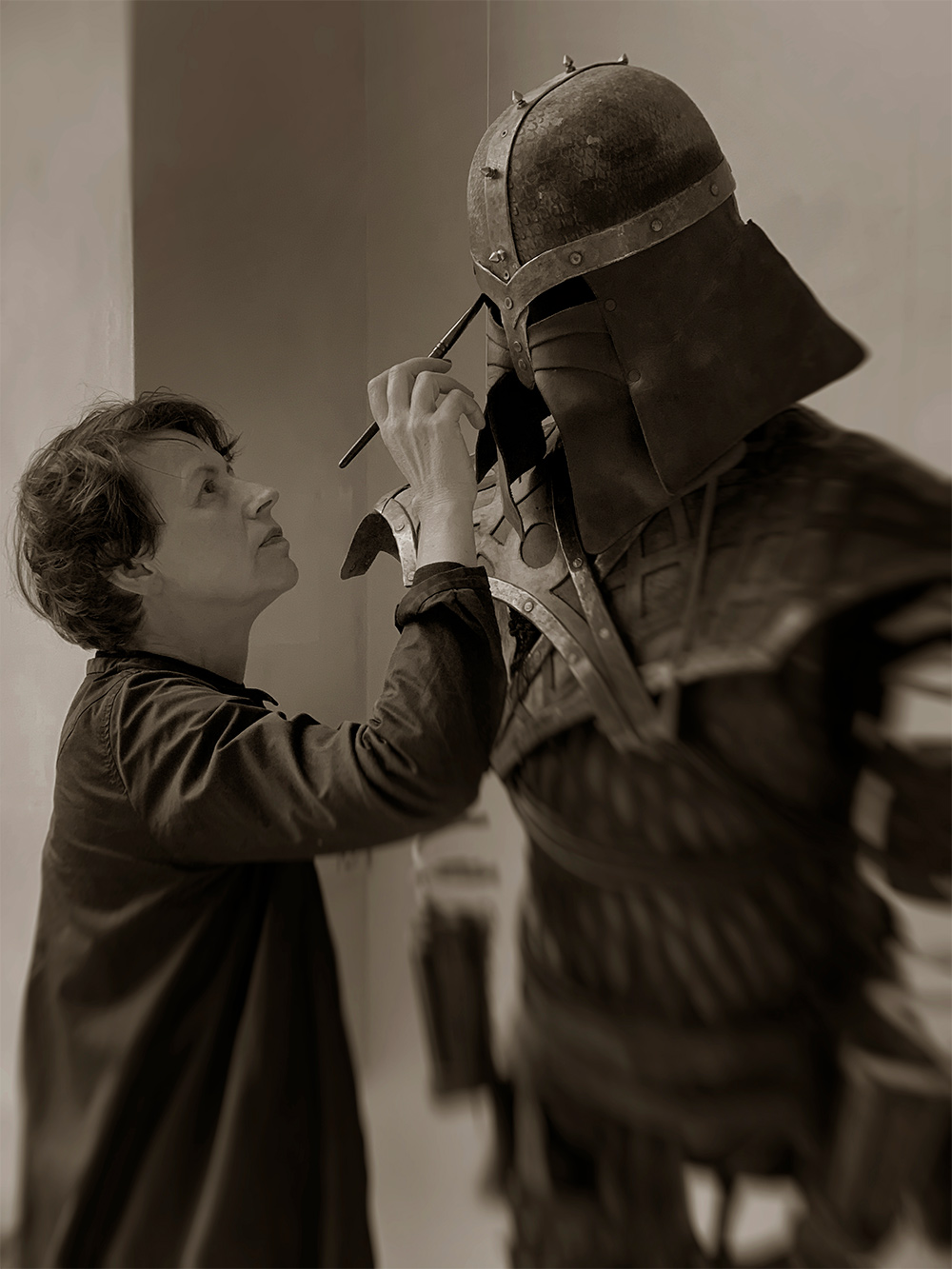 "THERE SHOULD BE SOMETHING AT STAKE. SOME EDGE. SOMETHING ODD. SENSUAL. IN ART AS IN LIFE."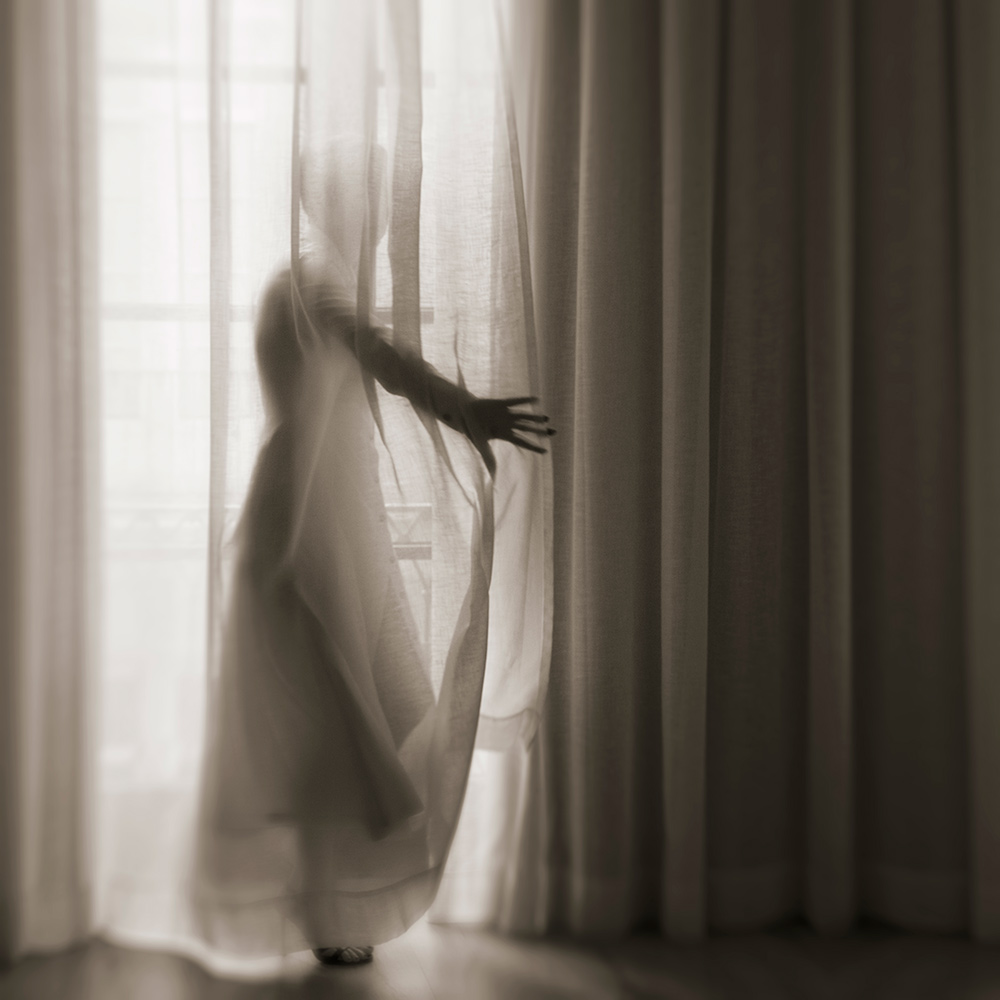 "WHY AM I HERE, IN PARTICULAR?" WHEN YOU ASK YOURSELF THAT QUESTION, OF COURSE YOU DO IT TO BOIL IT ALL DOWN INTO A STOCK CUBE."
"As a creative person, I want to create something and express myself. To keep improving. To experiment, search and create. I feel that if I don't set tasks for myself, it all becomes a bit… fluffy", says Ingrid, who goes on to talk about the creative output:
"There is an element of something eerie in my sculptures and drawings. And they should have some edge to them. Something odd. Something sensual and organic. It must create value and experiences for others."
You can't keep creativity down
She works on sculptures, draws or creates costumes whenever she can. The urge to create cannot be kept down, and she now tirelessly pursues this with dedication.
There is probably some self-realisation in that. But it's also a way to be honest and authentic with herself.
She has been busy creating costumes for a large number of feature films, working in managerial positions in several different places and being a mother.
But now the kids have grown up, and it's time to develop as a person.
"I SEEK OUT THE EXPERIENCES. THE ODD EXISTENCES, ODD PLACES, SOME COLOUR. ALSO IN PRIVATE. CREATING EXPERIENCES FOR OURSELVES AND FOR OTHERS IS ABSOLUTELY ESSENTIAL."
"It's a transformation. A transition. You don't have that constant responsibility, being kept insanely busy with children and work. You are a little more free. I quit because I thought it was too much work and administration", says Ingrid, elaborating:
"In a way, it's true enough and there's some self-realisation to it, even if that's not the whole truth.  I just want to be more authentic. More honest with myself. There's an opportunity for that now."
Into the climate debate
She gets involved in life. Not only in art, but also in things such as the climate debate, which has always been important to her, and among other things, she has helped to set up an environmental committee:
"It concerns me greatly. We must take good care of what we have. Nature is not just something you own and can use, it is something we are all deeply dependent on. And there is a long way from words to action at the political level."
It may not be politically correct or typical of the time, but Ingrid does not distance herself from the idea of political art – or a searching and experimental art with beliefs and attitude:
"I'm building up to it. It's really interesting and it could well be the way. It's not yet, aesthetically, but I've focused on some shapes, expressions and organic materials, and there might be something a little eerie about them."
"A middle ground between the human and the more abstract, organic forms. It may well be that they are a bit political in a way", Ingrid says with a smile.
The stock cube
There is movement and she makes big choices. That's what people do when they face shifts in life. And although there must always be rye bread on the table and butter on the bread, these are also the times when you stop and think:
"Sometimes you try to find out… why am I HERE, in particular? When you ask yourself that question, of course you do it to boil it all down into a stock cube."
"This is where you are in life. Then something else has to happen. But then I also think I'm a little bit fatalistic. That doesn't mean you should just sit back. But things happen. There are certain phases in life."
Odd, edgy and sensual
It is always essential for Ingrid to create. Whether as a leader, inspirer or artist. And creating experiences and strong identities are recurring themes:
"There should be something at stake. Some edge. Something odd. Sensual. In art as in life. Whether that's on stage, in sculptures, behind the desk, renovating a summer house, creating exhibitions or going to museums. Because that reinforces who you are."
"I seek out the experiences. The odd existences, unusual places. Some colour. Also in private. Creating experiences for ourselves and for others is absolutely essential. It's probably also typical of my character that, if I venture into something, I go all-in."
The culture is alive. Giving. And hurt
"It suits me really well that I am not the actor on stage, but instead work behind the scenes. I can easily be professional and present. And then withdraw again", says Ingrid, who goes on to share her opinion:
"It has always been my starting point that culture, art and the entire creative field remain very important. They are just often hard hit financially and at the receiving end of cuts. And that's stupid."
"Because it really helps to give people new and different dimensions in life."