IN THE DARK MELANGE
€0,00
14 shades of melange. Half of them neutral to light and dark gray, blue and green etc. The other half trendy colours that match the tone of the times, well-suited for mixing with collections such as the RUSTICA LIGHT TREND. Use and quality are basically the same as the strong and heavy dimout of IN THE DARK.
However, IN THE DARK MELANGE is completely its own. A more matte appearance. A melange expression on the front, solid color on the back. In addition, the recycled, post-consumer fabrics are Class B sound tested and possess significant acoustic qualities. IN THE DARK MELANGE – a proud loner and welcoming company for other KURAGE quality curtains.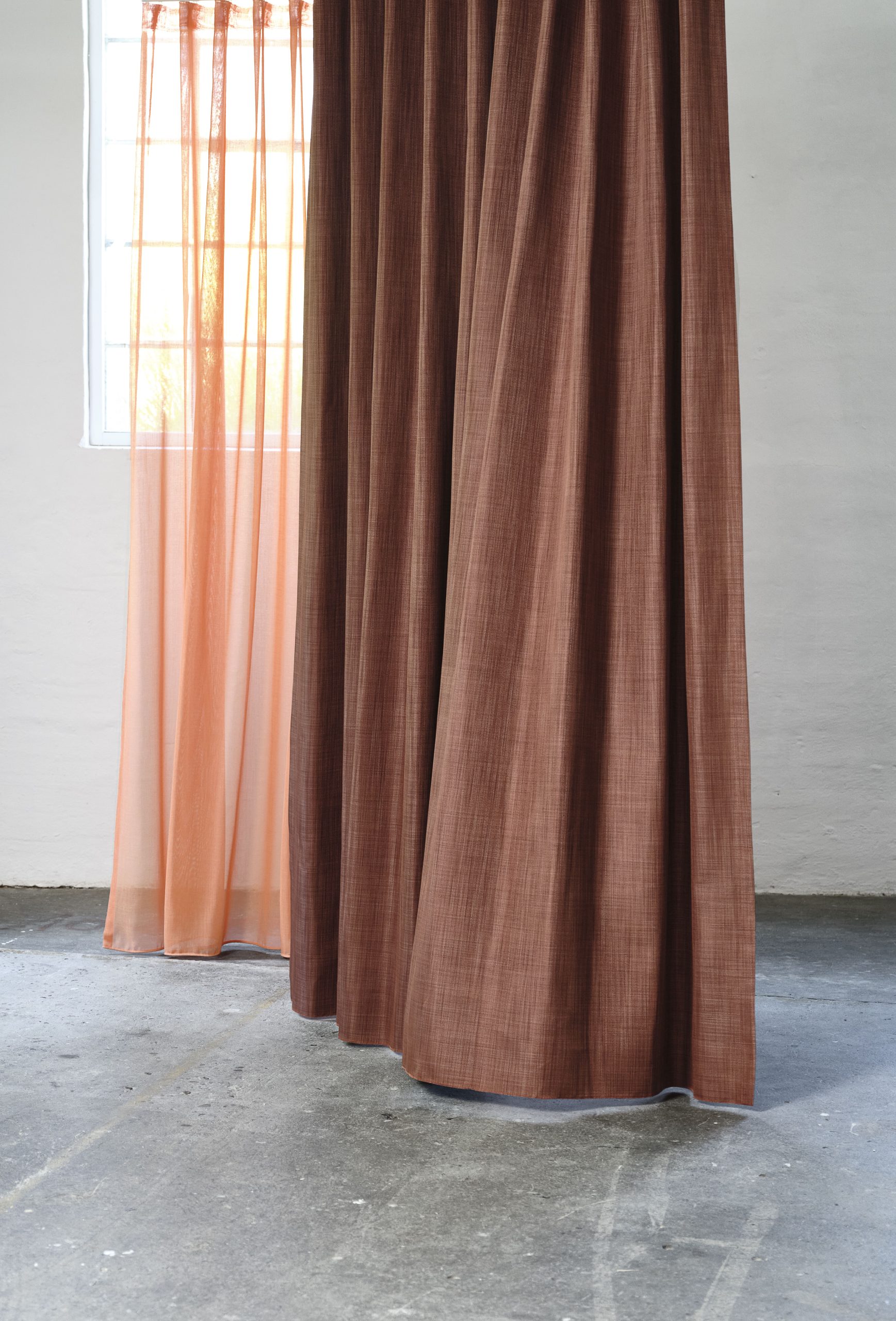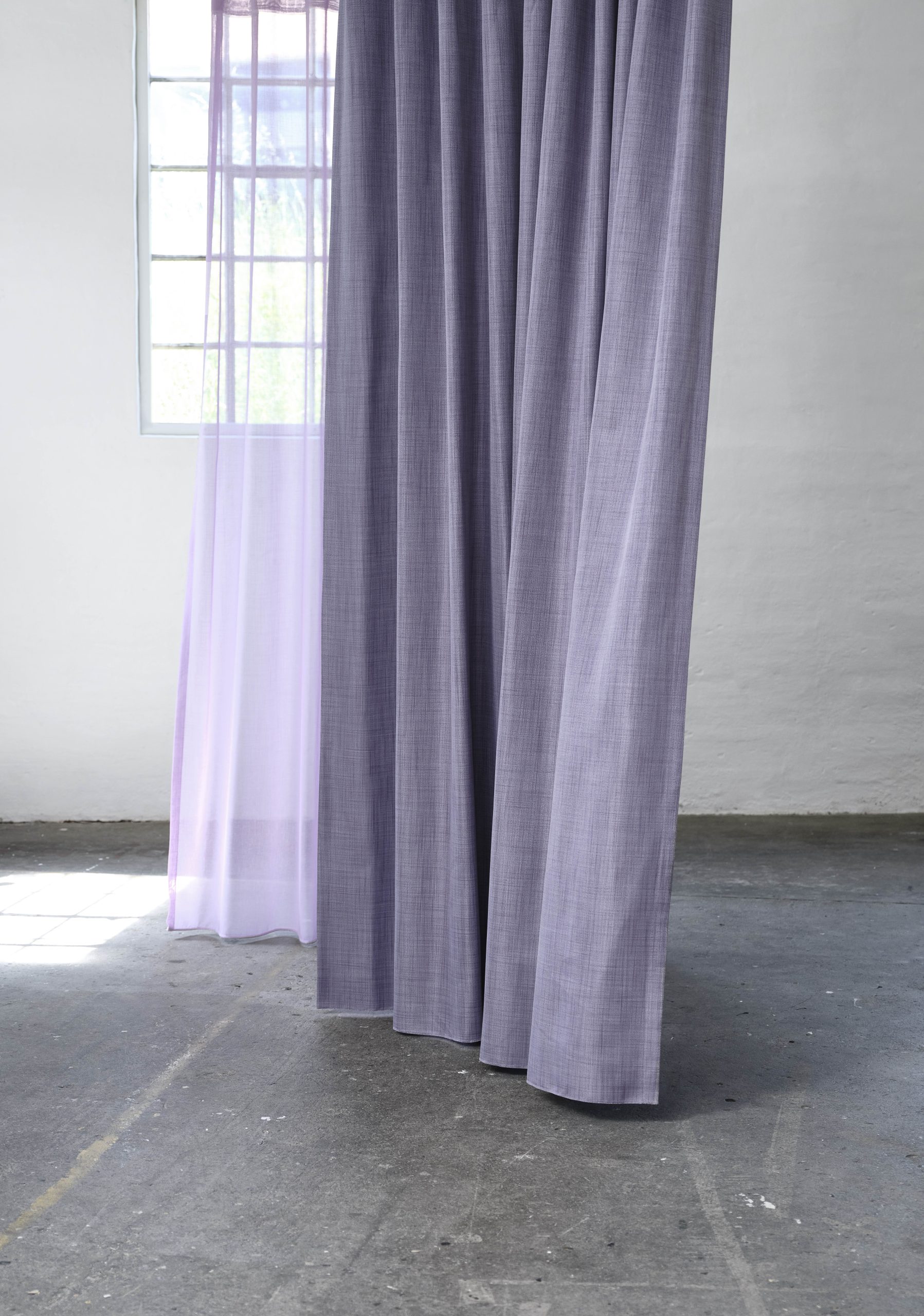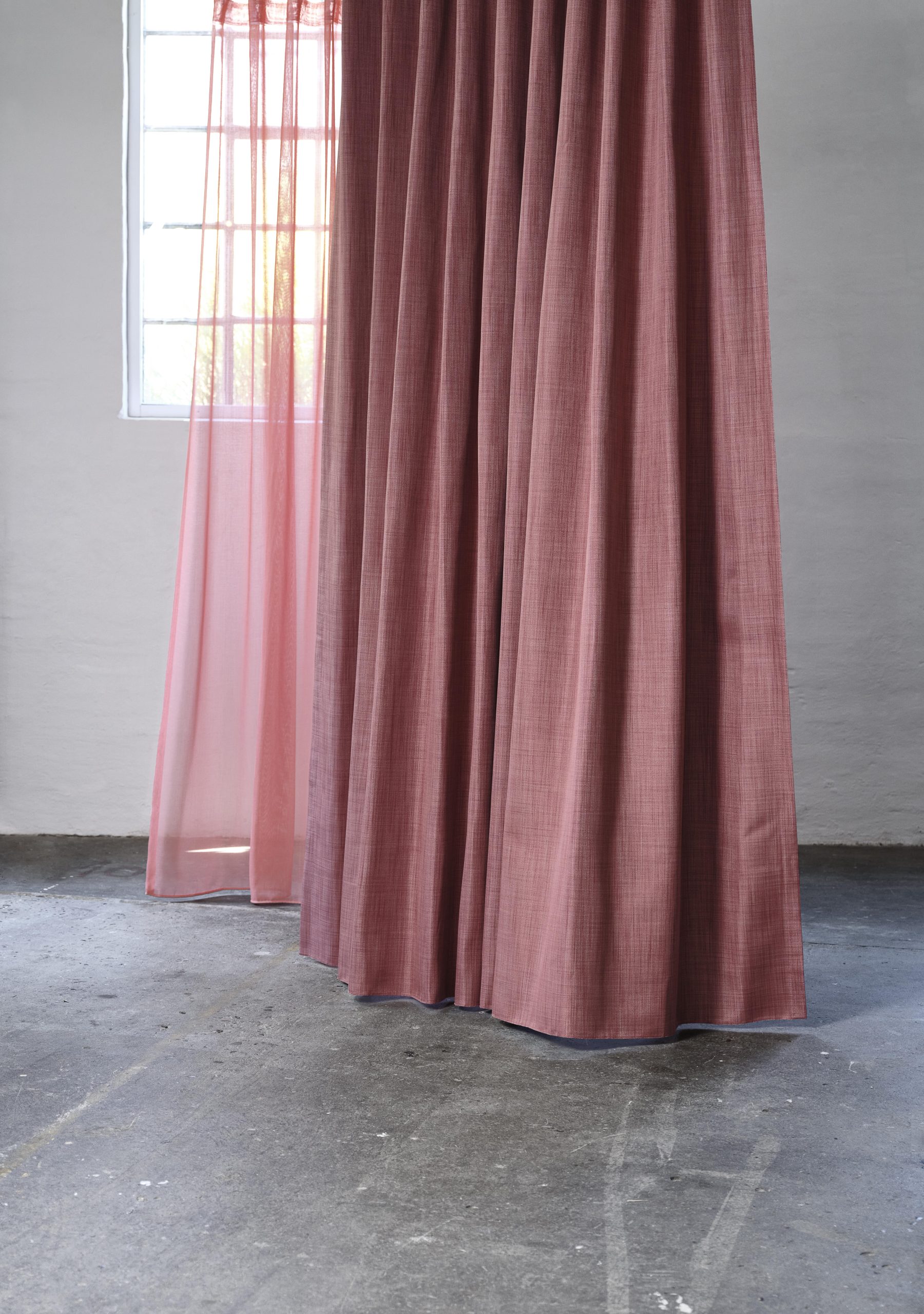 We design to inspire. This includes a responsible way of transforming recycled raw materials into curtains. Waste material or recycled bottles are collected and sorted, then processed and shredded into flakes. The polymer is extruded to form the yarn and then treated to convey permanent flame-retardant qualities. Voila. A brand new – and recyclable – curtain is born.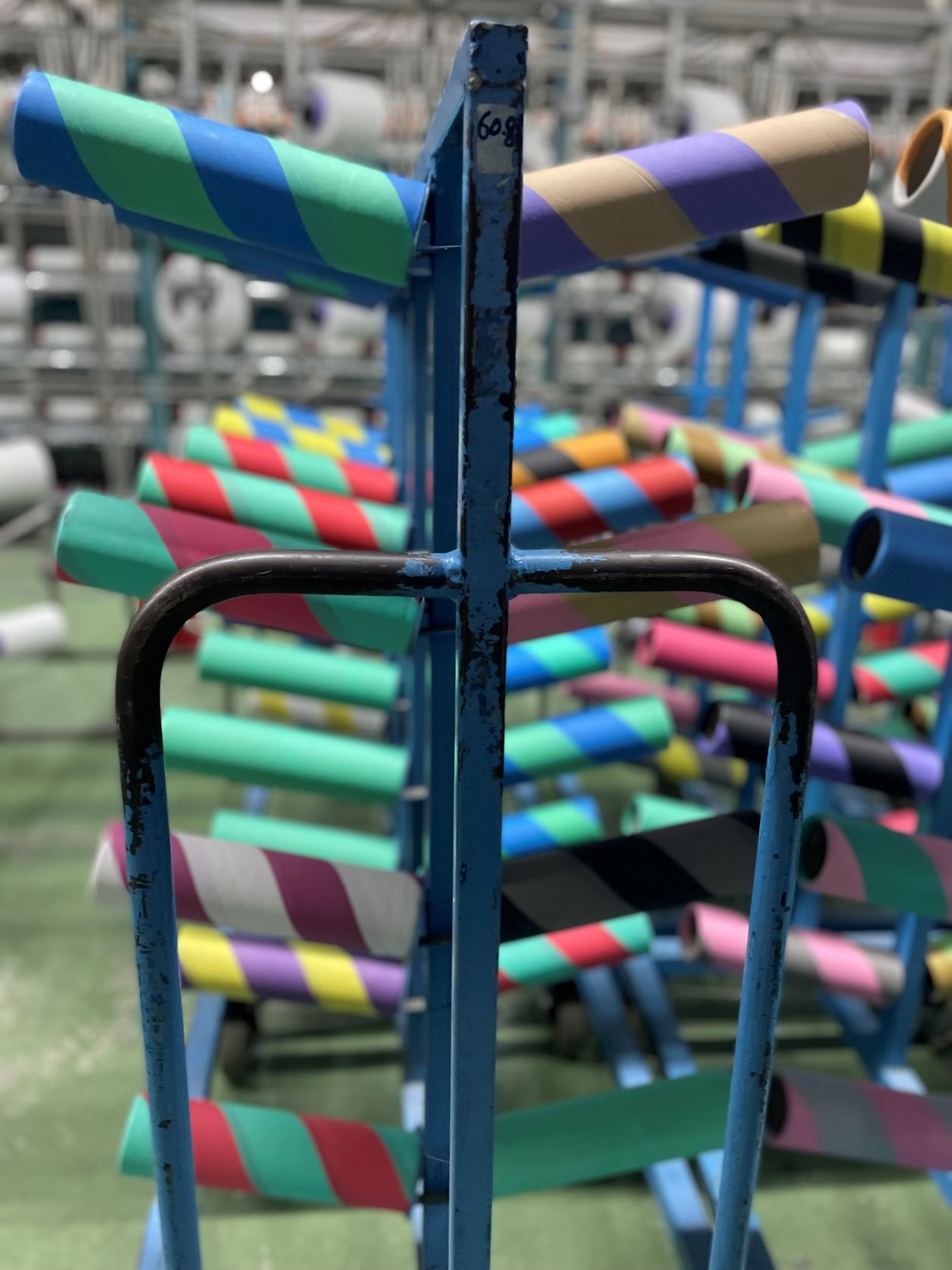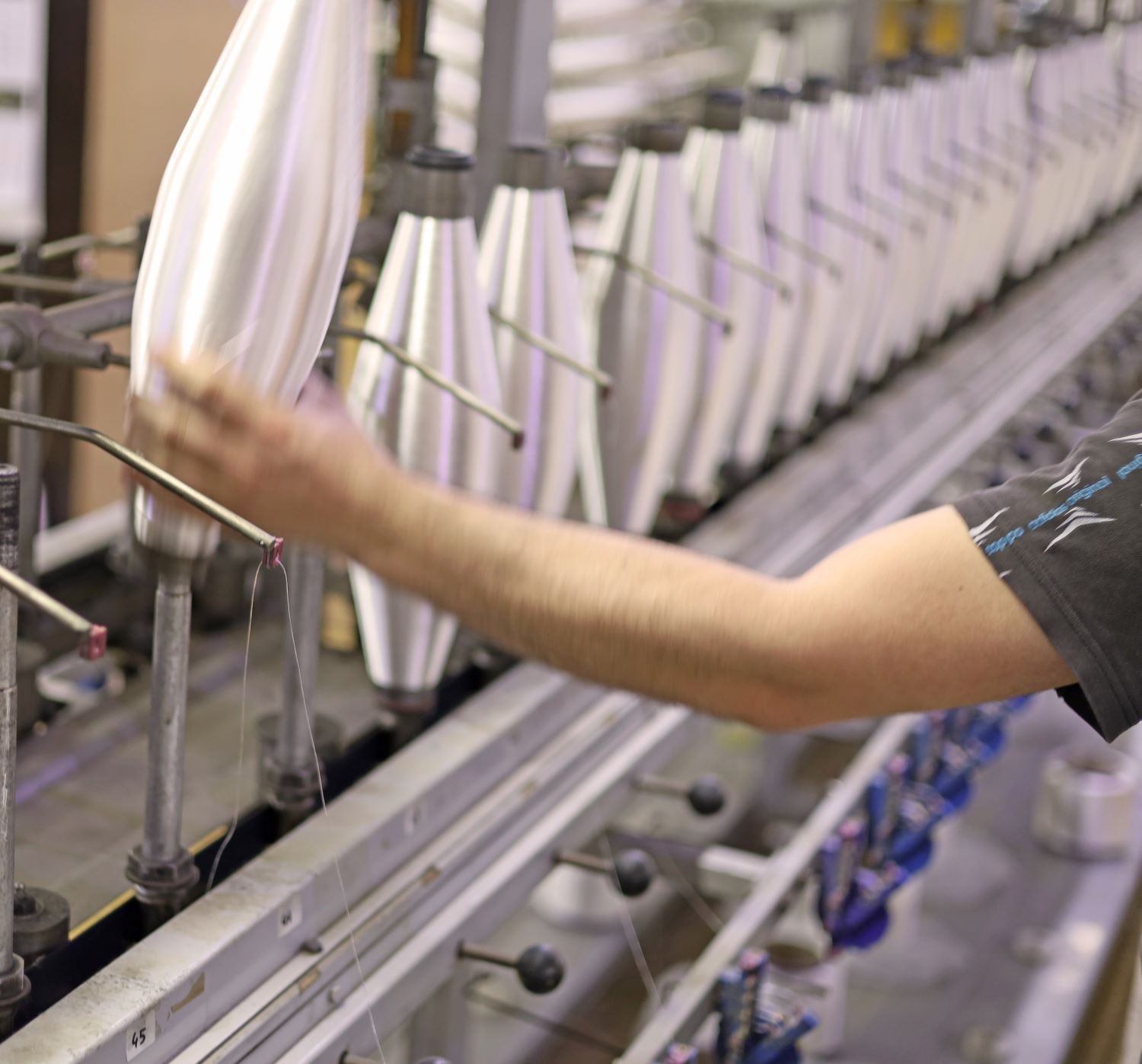 SOMETHING
SPECIAL
We work with special partners, manufacture all fabrics in Europe and Turkey, and we produce all of our collections at our own facilities in Lithuania. We all need to take responsibility and act more sustainably. Not just in words, but in real life action. We are imperfect, but we believe in change, in improvement. In beautiful stuff.