Life on a houseboat hotel
A way of living. Living small. Alongside their careers, they have realised their vision of a tiny hotel on a houseboat. Kaj Hotel is successfully launched. Because it just makes people feel happy and present.
"How small can we build it?"
That is a question that perhaps swims against the tide. But it's also part of the whole core story and philosophy behind the Kaj Hotel.
When Toke and Barbara first asked themselves this question, the first floorboards had in principle been laid for the small hotel on the houseboat in the middle of Copenhagen.
At least at the idea level. Because when you're realising a new, floating, one-room mini-world in the middle of the city, vision and reality can be far apart.
From houseboat to hotel
"It really just started with me having some materials to spare. Then we developed the idea, and it quickly seemed like a lot of people were interested in trying to live on a houseboat," says Toke, who with his partner Barbara is behind something between a hotel and a houseboat characterised by recycling.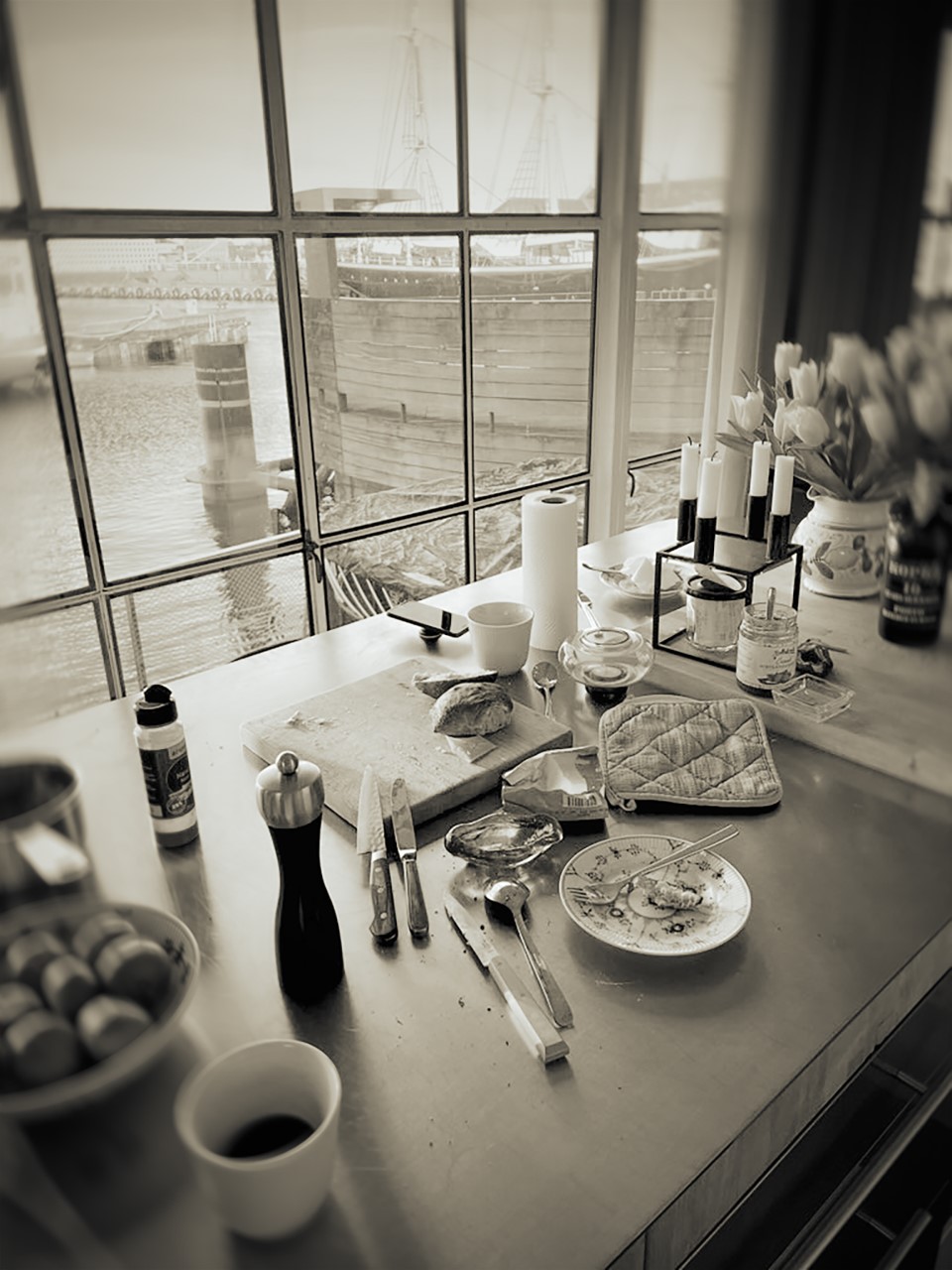 "THE KAJ HOTEL WAS CREATED WITH THIS PHILOSOPHY IN MIND. TO BUILD IT SMALL AND WITH AS MANY RECYCLED MATERIALS AS POSSIBLE. WE BELIEVE IN IT."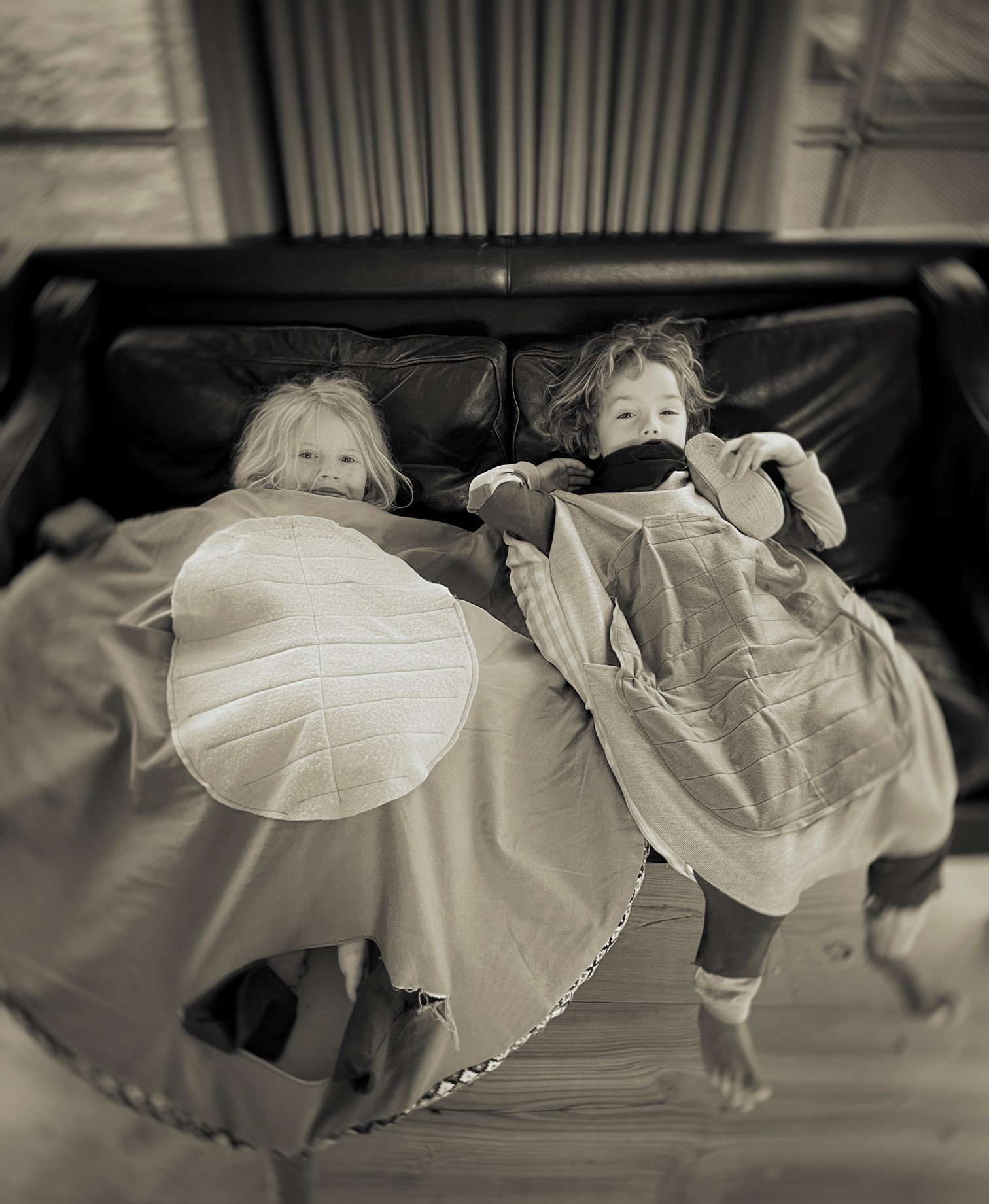 "IT'S THE JOY OF HAVING CREATED SOMETHING YOURSELF, SOMETHING THAT MAKES PEOPLE HAPPY. WE SHOW THAT, WITH SMALL THINGS, YOU CAN OFFER SOMETHING DIFFERENT."
"When we ask ourselves how small we can build it, that also plays into the whole idea of sustainability. Humans have always recycled in the past. Then we forgot. And now we're rediscovering it in our architecture and buildings too. The Kaj Hotel was created with this philosophy in mind. To build it small and with as many recycled materials as possible."
An exercise in small things and presence
For Toke, who also has a distinguished business career alongside the role as a hotel owner, the Kaj Hotel is about the joy of having created something yourself that makes people happy. To show that, with small things, you can offer and get something different than what e.g. the big luxury hotels can offer. And finally, it is a joint project in which, as a couple and parents, they have found a significant value:
"It's a lifestyle you choose. The Kaj Hotel is like a mini version of us," Barbara says, and continues:
"It IS a hassle to live on a houseboat and run a hotel there. It's always moving, there's wind, weather and sea, and there are always new challenges. But it's all about the presence. Being together. The experience. The HYGGE," Barbara says, elaborating on the concept's value to guests:
"HUMANS HAVE ALWAYS RECYCLED IN THE PAST. THEN WE FORGOT. AND NOW WE'RE REDISCOVERING IT IN OUR ARICHITECTURE AND BUILDINGS TOO. WE BELIEVE IN IT."
"The romantic attracts people, including the frequent hotel guest. Hotels look the same everywhere, and I myself am disappointed by hotels that are fundamentally always the same. But here's a new concept. It's small, but it's real, romantic, a peaceful oasis of experiences right in the middle of the city."
Quality of life during corona
According to Toke and Barbara, the Kaj Hotel is a total experience. A culture. And an alternative to speed, stress and big hotels. A place where you get to experience the city in a different way.
The course of the day. The water and the sea. And the small proportions make it homely and personal, given that there's only one room. In principle, it is "a well-functioning summer house", as Barbara puts it.
And something that, unlike so much else, was saved by corona when the hotel first opened because it is actually possible to isolate yourself from the outside world here. In short, presence at a distance.
A reminder that the material aspects are not paramount. Because focus at the Kaj Hotel is on presence. Quite simply, there is only the space there is. You have to just move closer to each other.
Con amore and business
As indicated, the whole circular mindset is a cornerstone on all fronts. Downsizing and minimalism. Sustainability and a green perspective. Giving new life and value to used used materials. 
Recycled timber and 150-year-old windows, for example, find new and charming uses, almost like a trademark of the Kaj Hotel. And right down to the other little active things in everyday life:
"It's satisfying to do things yourself. I even make and sew the children's Halloween costumes myself. Because what is homemade has a great value, and I don't want to just go down and spend a random amount of money in some store. And of course, the Kaj Hotel is a business where the economy has to make sense," says Barbara, while Toke adds:
"It's both a hobby con amore and a business. But fortunately, we have been affirmed in our belief that we can make the financial side work. Having grown up in the countryside, I've seen people recycle things. It has been forgotten. But it's something we've always done and can do."
The Kajs of the future
The experience that it is economically feasible to run a small, quiet hotel, which is also a hobby and a lifestyle, on a houseboat in the middle of the fast-paced city has whetted their appetite and reduced the fear of ending up in deep waters.
That's why neither Toke nor Barbara exclude that there may be new editions. But never as identical replicas, and there must be a solid basis for the idea to be salvaged:
"The Kaj Hotel is unique – and it should be. There are short notice agreements in the port, but if we can find a serious actor and the opportunity for a collaboration arises… We have also learned a lot about what works and what is a no-go. But if the commercial conditions are in place, then we absolutely might do it. It will just be with a different concept," says Toke, before he gets in the final sentence. Which sounds like a mantra for the whole entrepreneurial spirit behind the Kaj Hotel:
"We believe in it."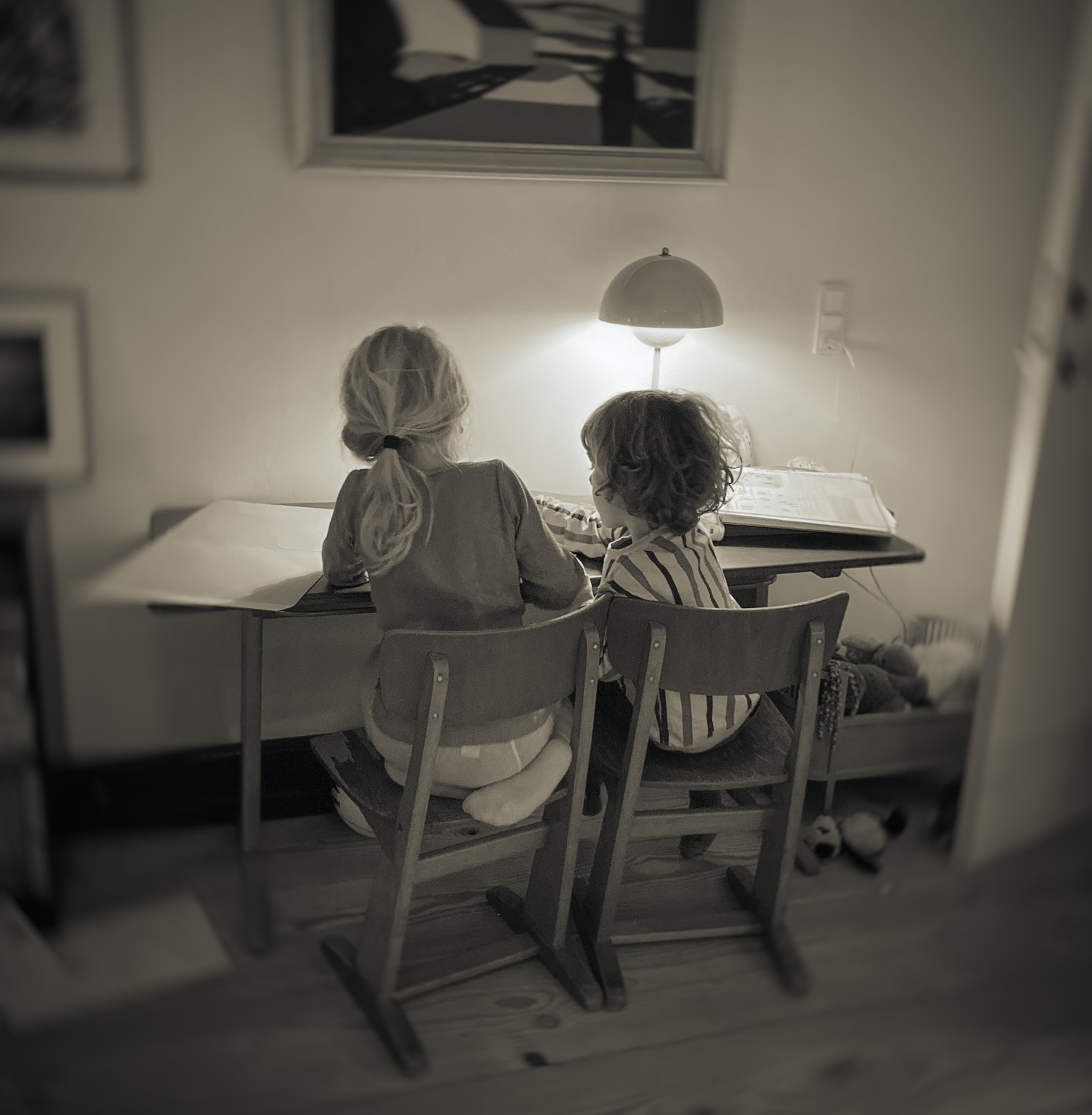 "IT'S A LIFESTYLE YOU CHOOSE. THE KAJ HOTEL IS LIKE A MINI VERSION OF US."