Stay up-to-date with all things KURAGE. Always into something new, that's just who we are. We don't want to slow down. So much beauty to create, so many ways to make a difference to real people in real homes. Amazing things ahead, so stay tuned right here.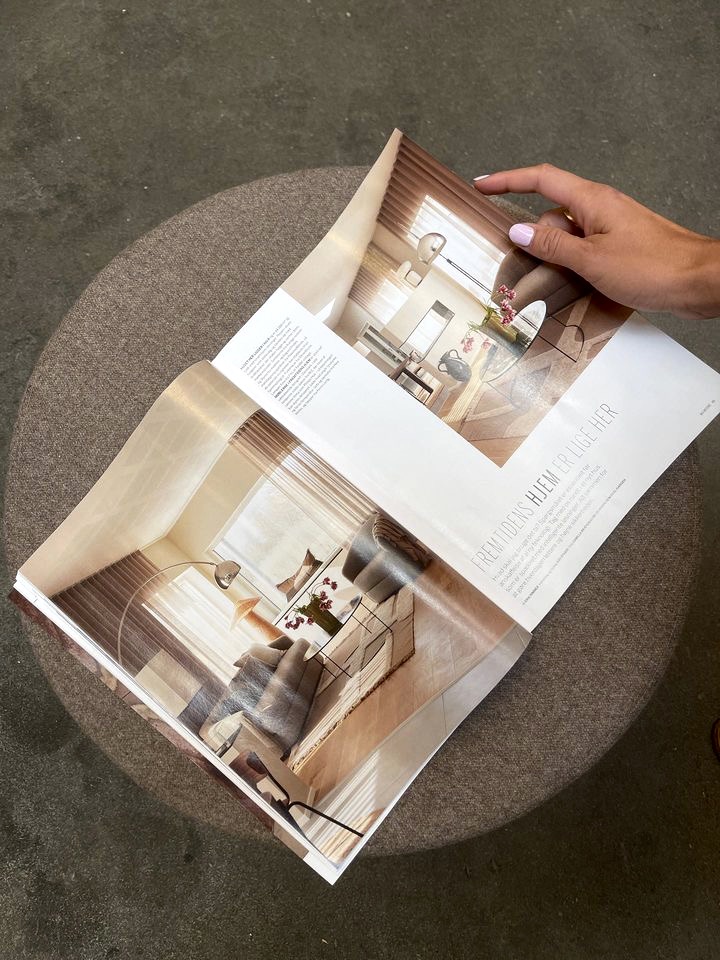 September 2023
FEATURED IN BO BEDRE
We are thrilled to be featured in the Danish "Bo Bedre" magazine, showcasing the fusion of innovation and style in the article about "FREMTIDENS HJEM".

Styling: axh studio, Photographer: Camilla Brændgaard
June 2023
INTRODUCING: THE PERFECT MATCH
We warned you. Now the brand-new trendy collection RUSTICA LIGHT TREND made of recycled and reusable fabrics has arrived. A proud stand-alone and a versatile companion. Highly mixable with other KURAGE curtains such as IN THE DARK MELANGE to achieve just the mood and amount of light you're looking for. Add some spice and colour to life.

See more about RUSTICA LIGHT TREND and IN THE DARK MELANGE HERE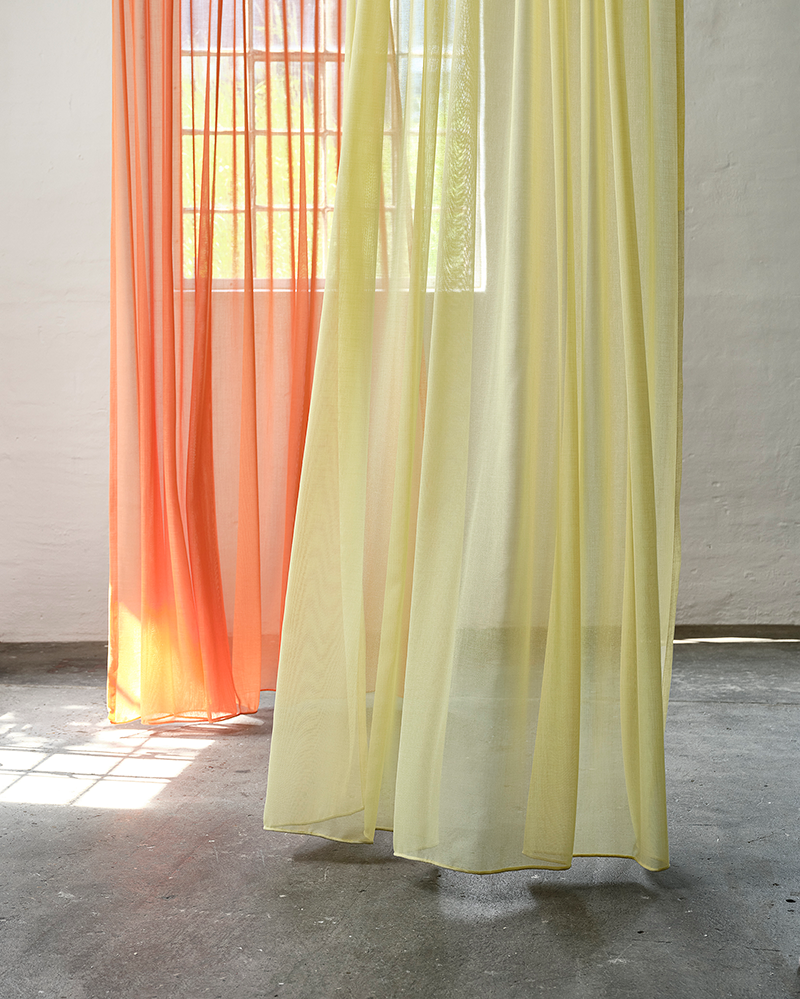 May 2023
CURTAINS YOU CAN'T IGNORE
Coming up soon! Add some colour to life and don't be shy. We're not, and so here they are: RUSTICA LIGHT TREND will be available in eight trendy versions shortly. Truly rocking the colours and showing some KURAGE. A poetic stand-alone textile that can be mixed with other curtains such as the solid dense IN THE DARK Melange to achieve just the mood and amount of light you're looking for.

Stay tuned: More news and photos of RUSTICA LIGHT TREND coming up soon.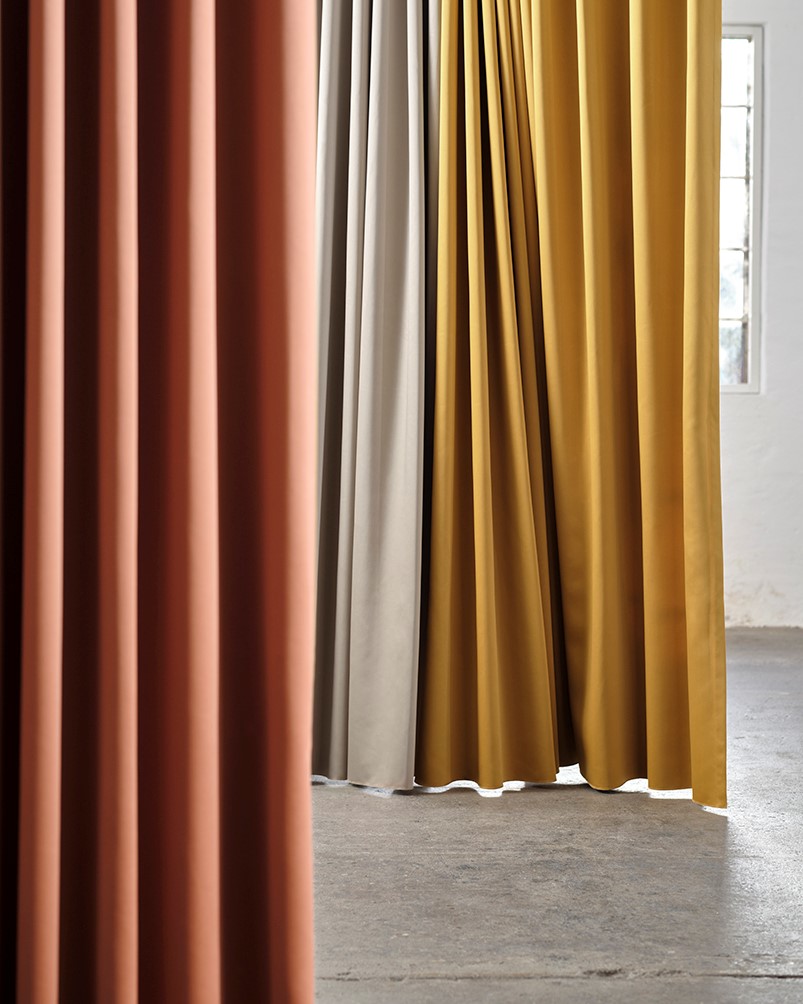 April 2023
ARE YOU IN THE DARK?
We don't don't mean to keep you in the dark. On the contrary. What we'd like to bring to light are these new textiles giving you the opportunity for a good night's sleep with genuine darkness. Provided by a highly aesthetic backdrop in the shape of In the Dark. Get dressed for it right HERE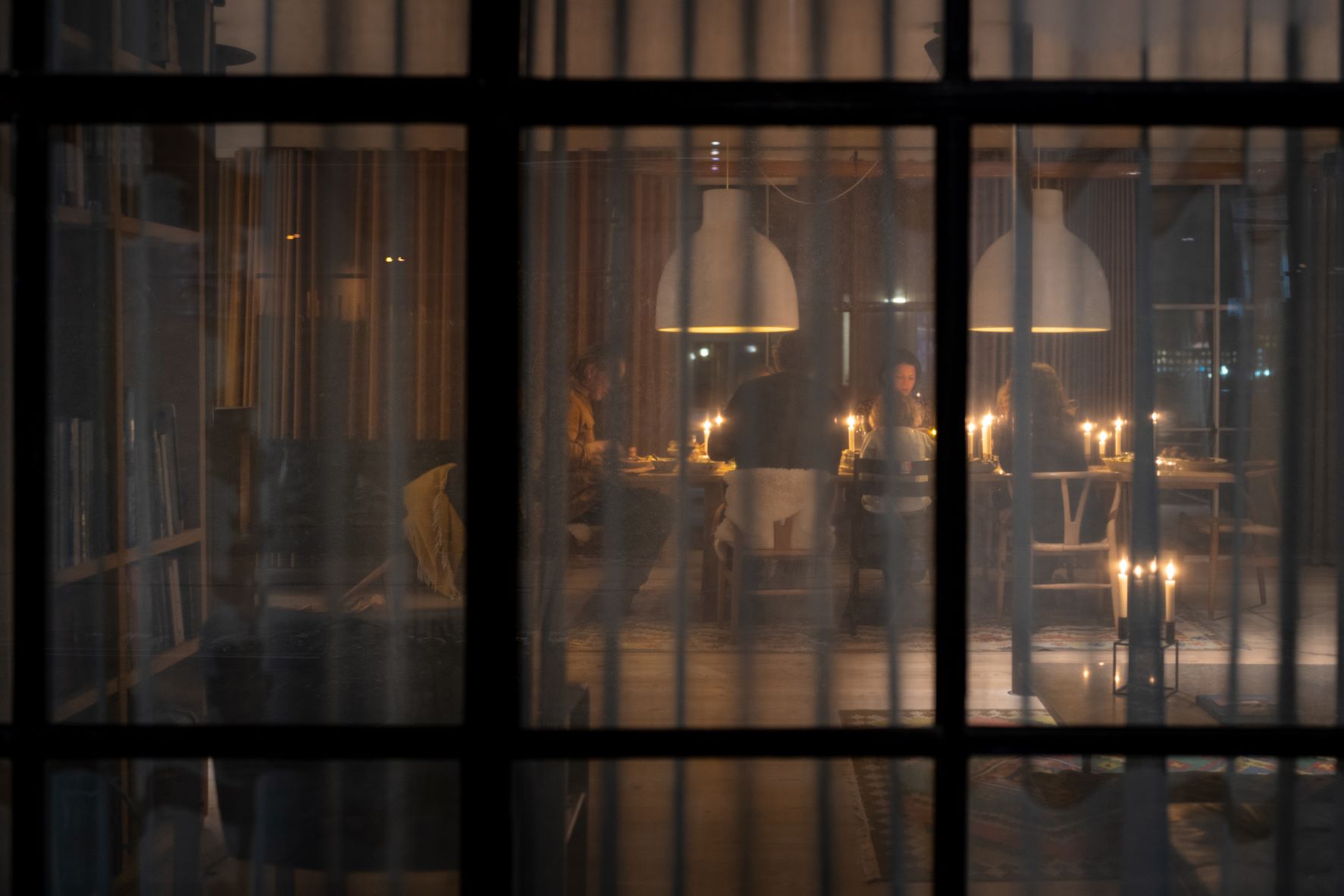 March 2023
OUT OF TIME, INTO LIFE
Big skies, sea horizons and waves gently lapping at your feet. Peace and quiet in the heart of the city buzz. This is Barbara's and Toke's capital oasis, their business and love child. A one – yes, one! – tiny room hotel in the form of a houseboat made from sustainable and recycled materials.

This is presence. See pictures and meet Barbara and Toke HERE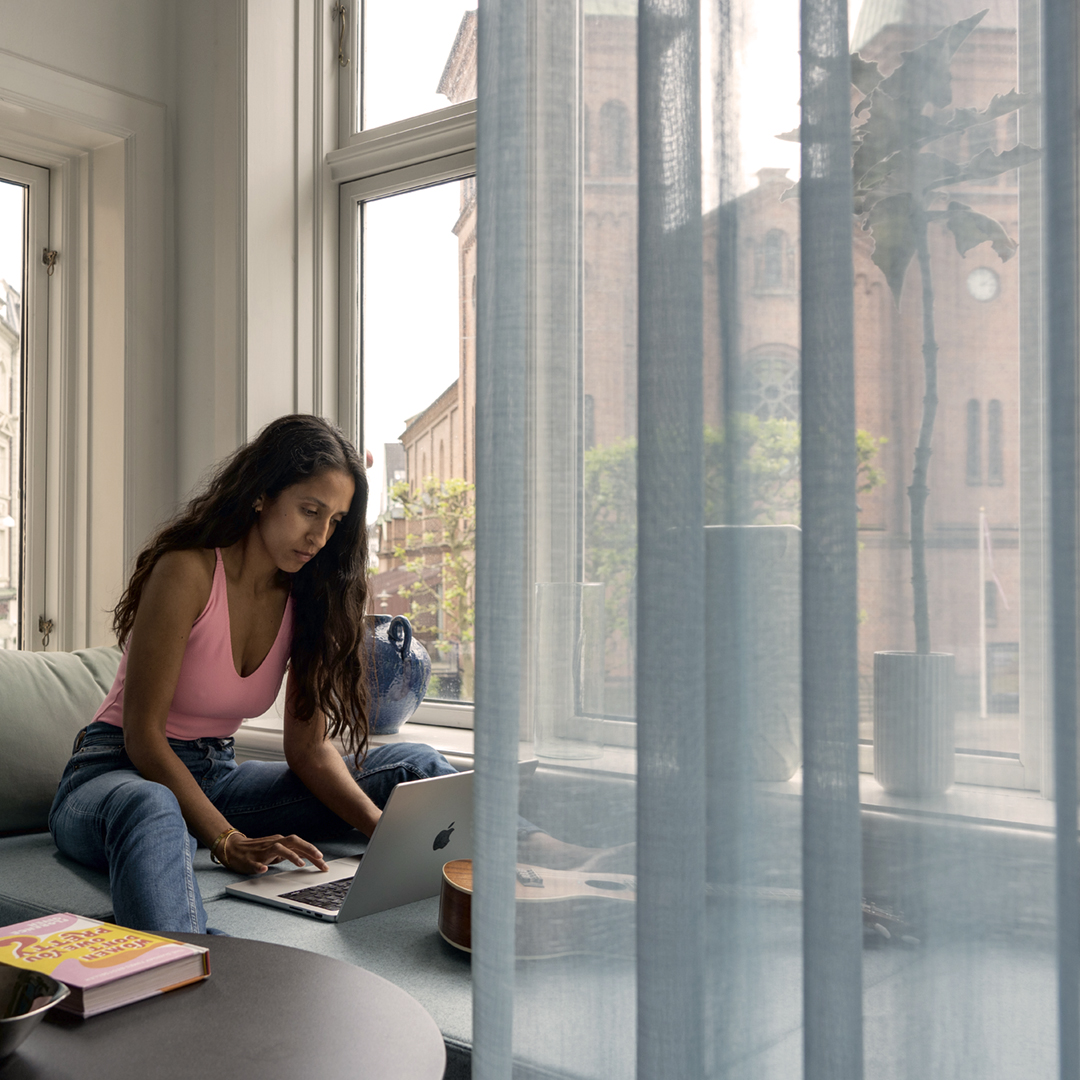 March 2023
WHAT'S IT LIKE?
...being a young British fashion designer living in Denmark? We visited her in her beautiful home and had a chat with Anjuli who, by her own account, wakes up every morning with a smile despite plenty of hardship along the way. See photos and films in Real People, Real Homes and have a chat with Anjuli in Let's talk HERE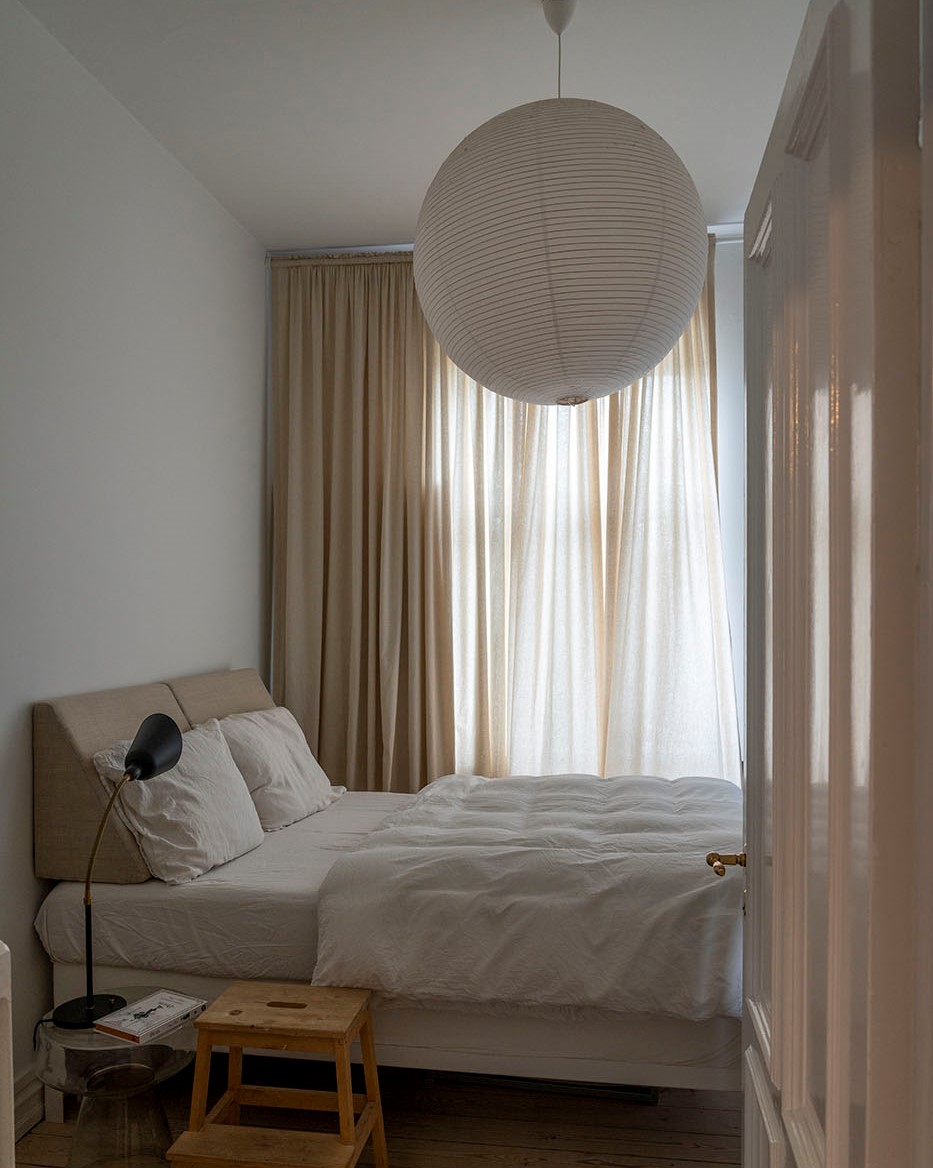 February 2023
MAKE ROOM
Cotton and linen can make up a handsome couple. Recycled cotton and linen that go hand in hand, washed to achieve the right look. Ancient, durable materials combined with modern day trends and styles to create a personal feeling. Your home will make room for these curtains. See more about Natural Mix Recycled HERE
January 2023
FOLLOW THE THREAD
Meet the creative hearts behind Kurage. This is our DNA. This is our then, our now and to come. Did it all to create beauty for real people like you. That's what we want to do. That's our fire. That's what we're here for. This is our story. Find it right HERE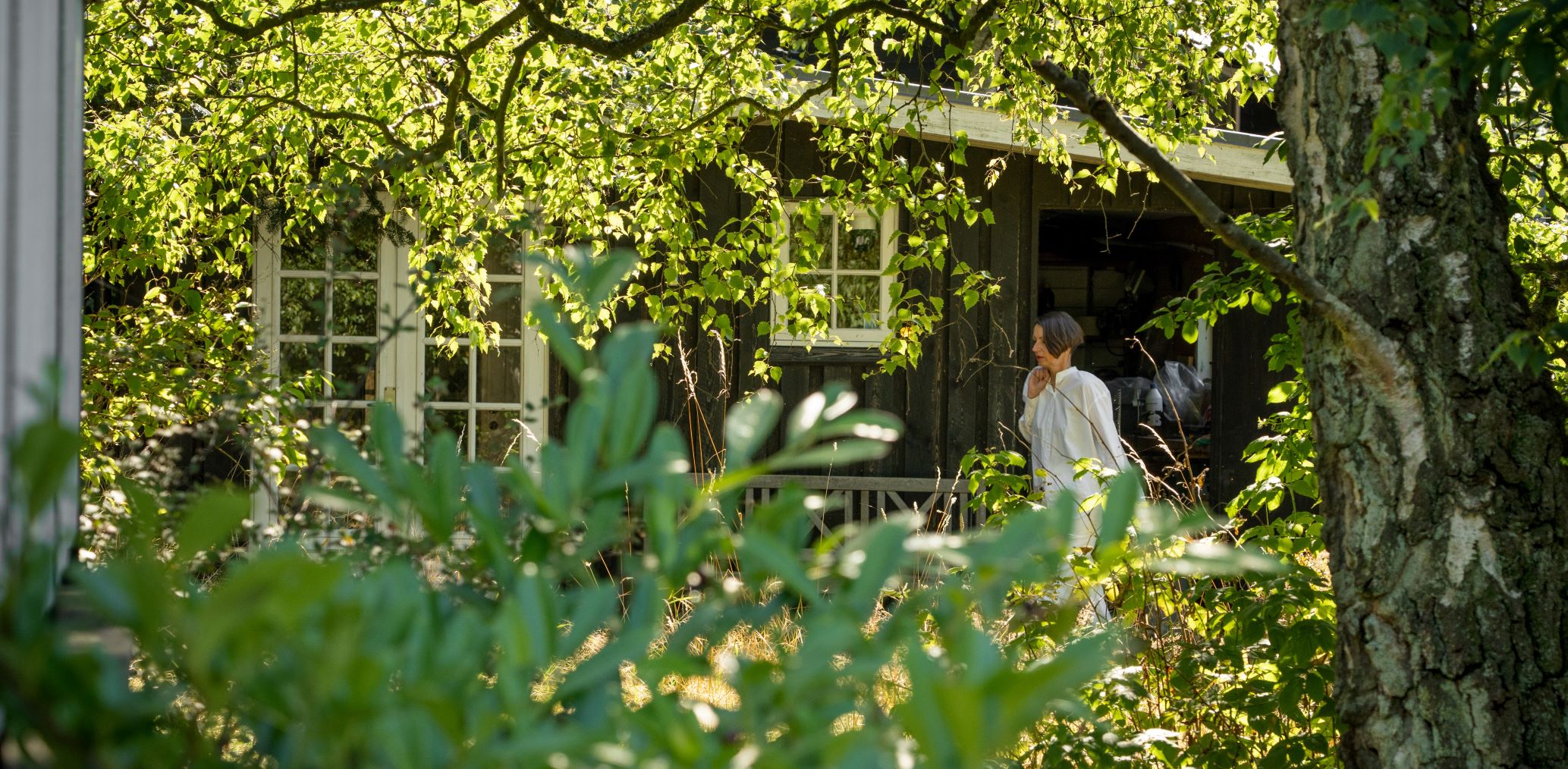 November 2022
LET'S CARE
It may sound odd. We are imperfect. But we believe in change. Not in greenwashing. Not in greenhushing. Rather in… greenblushing? Because we can all do better. Let's be responsible, let's act sustainably and to an even greater degree in everything we do. Find out more about KURAGE's sustainable visions and how we do it HERE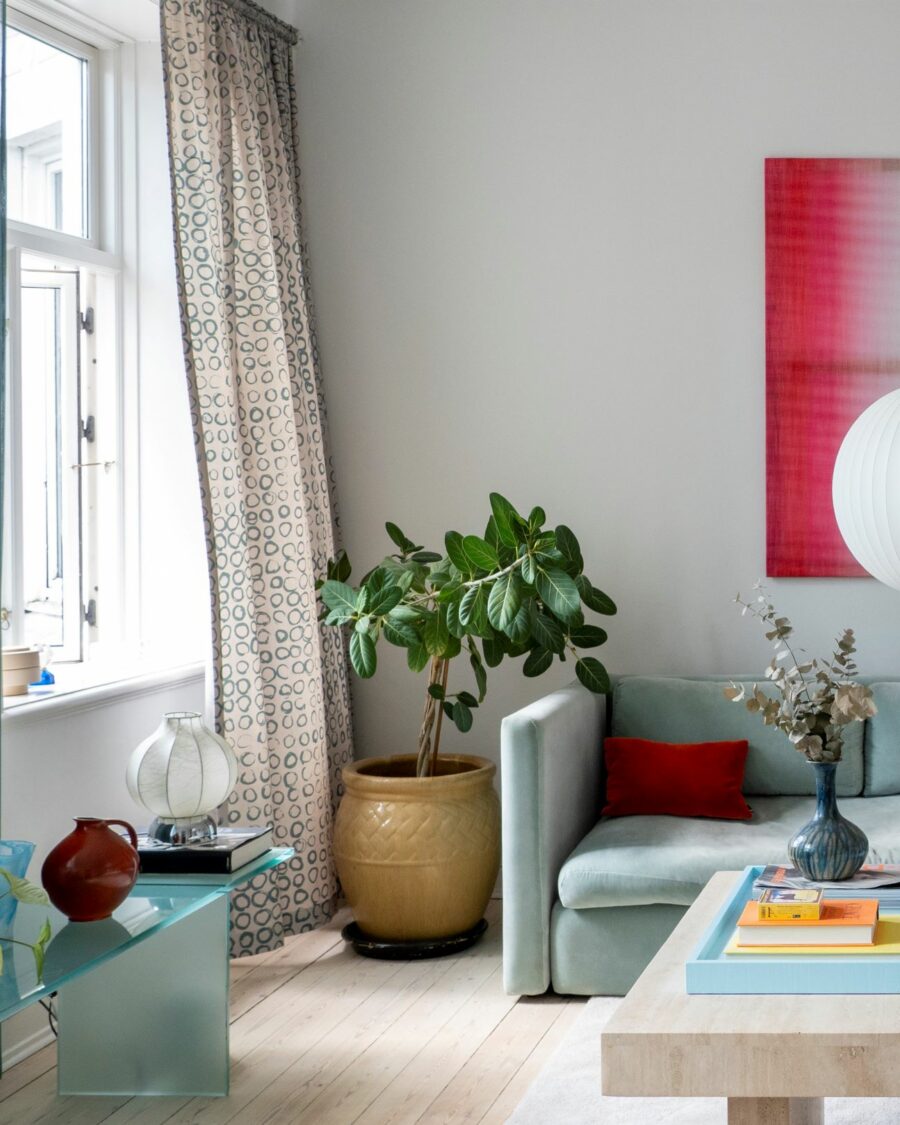 October 2022
NEW COLLECTION IS LIVE AND KICKING
The time was right for a major makeover. Now, the launch is a fact. Always remembering our DNA and where we came from to know where we're going. But it's time to look sharp and 2022. So much to share with you, so many stories to tell. So let's get going. We hope you'll take the time to dive into our brand new collection and website. Change takes courage and we know you have it too since you're already HERE.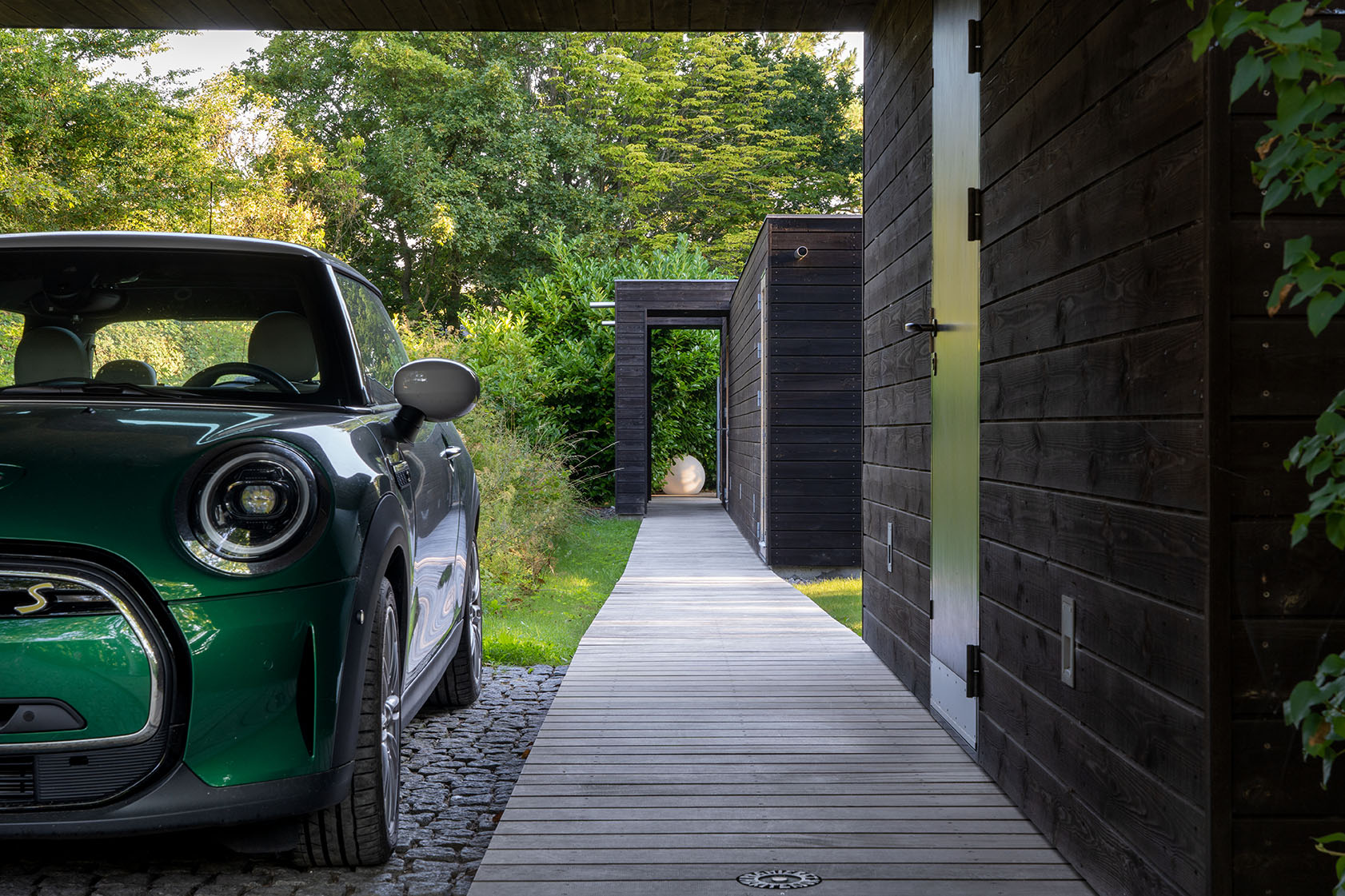 October 2022
COUNTDOWN. 3. 2. 1… LIFT-OFF
A brand new KURAGE is in the air! The day has finally arrived. We've been looking forward to it for so long, eager to inspire and share this new home with you. We couldn't wait any longer, so here it is. The doors are open. A house stuffed with beautiful fabrics, designs and curtains for real people living in real homes. Step inside HERE.