"We are obsessed with houses"
They are yin and yang with a mutual obsession. National fame was followed by an emergency call from reality as new dreams announce their arrival. Meet Frederikke and Anders towards new housing horizons.
Their participation in the Danish TV programme 'Nybyggerne' meant massive change. A public process and an attention that did not leave room for much else. For a long time.
But now the programme is over. And that means a return to everyday life, packed lunches – and also the prospect of new opportunities:
"We are doing well. Of course, we were gutted not to win Nybyggerne. After all, it COMPLETELY took over our lives for a very long time. It's only been a short while since we left the house. But after the final, it's been back to a normal of sorts. Anders works at the school. And I'm winding down the company. Now, we need to figure out what's next. My head is actually exploding from brainstorming."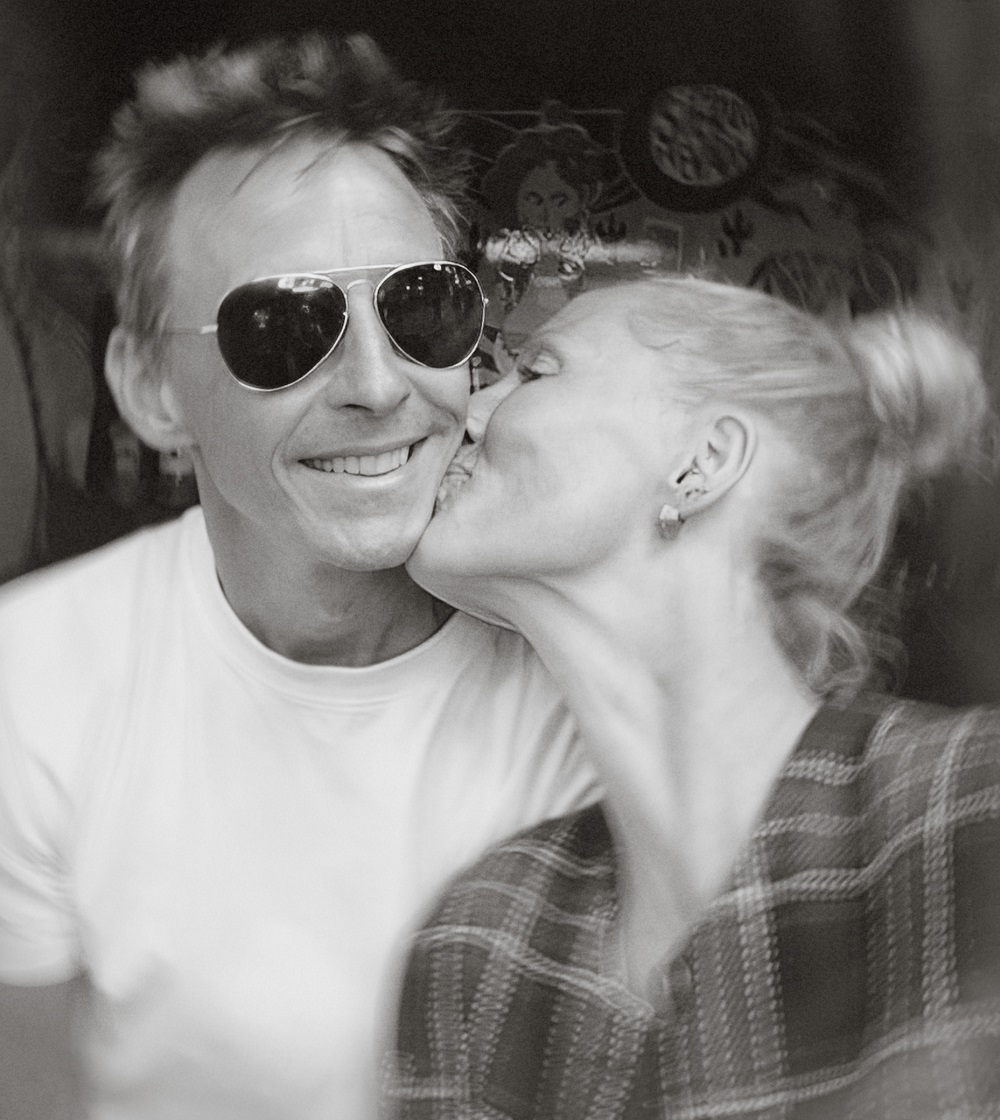 ""WE ARE SORT OF YIN AND YANG. I JUST LEAP INTO THINGS. WHILE HE TENDS TO LOOK FOR STRUCTURE. IT'S A BALANCE THAT WORKS REALLY WELL FOR US.""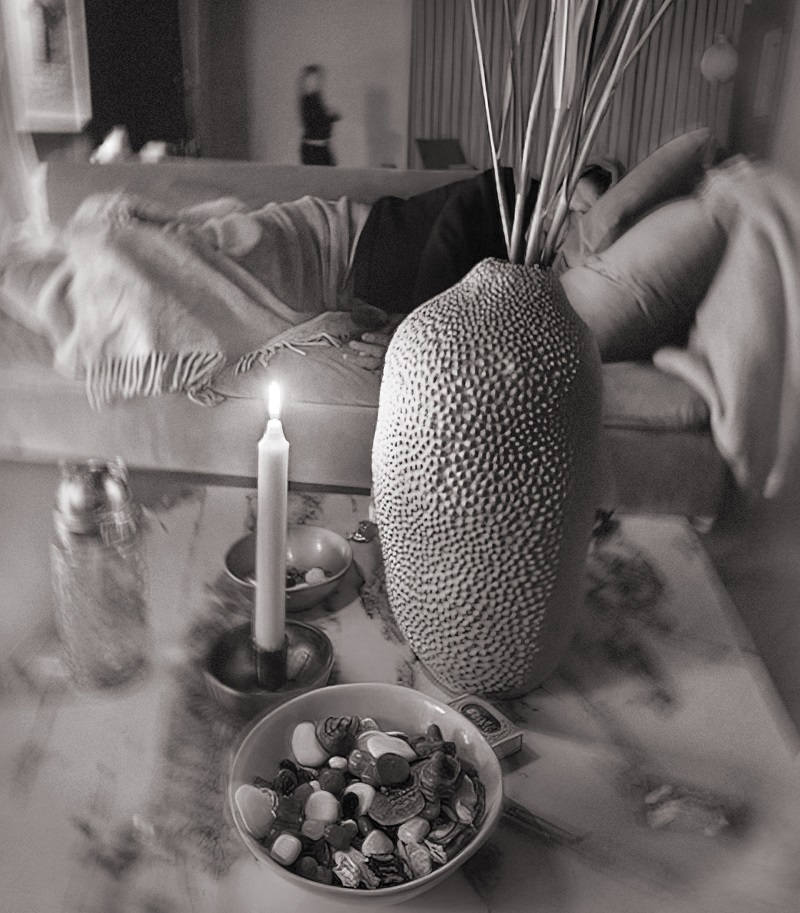 "FREEDOM IS A VERY IMPORTANT KEYWORD. FAMILY IS ANOTHER. BECAUSE THAT'S REALLY WHAT IT'S ALL ABOUT. HAVING THE FREEDOM TO SPEND YOUR TIME ON WHAT YOU THINK MATTERS. "  
Winding down and starting up
These are the words of Frederikke, who until now has run her leather accessory design business. The company operated from the annex with the five-metre-tall windows, right next to the house.
In other words, home, work and TV recordings have been physically and actively connected and ran at full steam for a long time. And it suited her surprisingly well. Because she is rarely standing still.
Now, the pace is up as the requests for new things are many. Including specific enquiries about home furnishing jobs.
There is a longing for freedom in it. That desire to be master of one's own house. And it needs to be coordinated with the demands of a more predictable family life:
"We are sort of yin and yang. I just leap into things. Just power on. I like to move on the edge of things. Thrive in that field of tension. Anders tends to look for structure. It's a balance that works really well for us. It's nice, and clever, that we have each other because one thing might feel a little insecure without the other", Frederikke points out.
When you are obsessed with housing
This is a time of transition. Of transformation. Frederikke (b. 1983) and Anders (b. 1975) have three children together. They are both school teachers by trade, have a daily life that needs looking after like all other families, and will continue living on Zealand for the time being.
But as a common thread through it all, they continue to share a passion for houses, architecture, design and interior design:
"We have a shared interest in housing,", Frederikke says, and continues with a smile:
"I'm obsessed with it. It's the last thing I look at before I go to bed. A screen with houses. Architecture. Interior design. It's crazy. It's an all-out obsession".
"I'M OBSESSED WITH IT. IT'S THE LAST THING I LOOK AT BEFORE I GO TO BED. A SCREEN WITH HOUSES. ARCHITECTURE. INTERIOR DESIGN. IT'S CRAZY. IT'S AN ALL-OUT OBSESSION."
The ultimate dream
Housing and interior design are a common driving force for the couple. Furthermore, the two have a fondness for major projects. At the floor plan level. Where the whole house is reimagined for better utilisation.

"The ultimate dream is the renovation of houses with architectural and cultural-historical preservation value. There are so many fantastically beautiful houses that can be brought into a new age in a respectful way so that they will also work for a modern family."
"This requires an eye for the original detail and the ability to ask questions. What does this house want? What was the idea behind this when it was built? How should we think about the whole house to improve utilisation?" Frederikke asks, and goes on:
"As a couple, we have only gained more spark and more appetite for housing and furnishing as our common driving force. It's a dream of a way of life. And there is clearly also a desire for freedom and self-determination in it."
The effortless relationship with cameras
Frederikke and Anders had a good experience, both with Nybyggerne and with the KURAGE project "Real People, Real Homes". Being invaded by camera- and sound people in their own home.
Because by their own account, they had a surprisingly relaxed and comfortable time being on that side of the camera. Even on a rather massive scale. But with a good result. Therefore, it is far from impossible that more television might be in the couple's future.
Freedom, family and momentum
It has been an intense journey. Becoming household names almost overnight. Followed by a kind of versioned everyday life. To only feel more spark and appetite for new things in housing. And underneath it all, they still have those clear values that always set the tone for Frederikke and Anders. And which also reflect their yin and yang-like balance in life:
"Freedom is a very important keyword. Family is another. Because that's really what it's all about. Having the freedom to spend your time on what you think matters", says Frederikke, and concludes:
"We are not driven by money and things like that. It's those down-to-earth values that matter in our home. Momentum could easily be a third keyword. Creating something. New projects and dreams for the future. And if they can integrate our common interest in housing, all the better."