A KISS IS STILL A KISS
€0,00
A hint is worth a thousand words. Curtains with a dense quality that embrace an exclusive look and a beautiful drop. They shut out light when needed and add a neutral sense of privacy to your room. The unique KURAGE print is simple, graphic and small-scale.
In the song As Time Goes By from the classic 1942 Hollywood movie Casablanca, piano player Sam sang about the everlasting qualities of life that we can rely on. And nothing has changed. Quality lasts and a kiss is still a kiss. The fundamental things apply.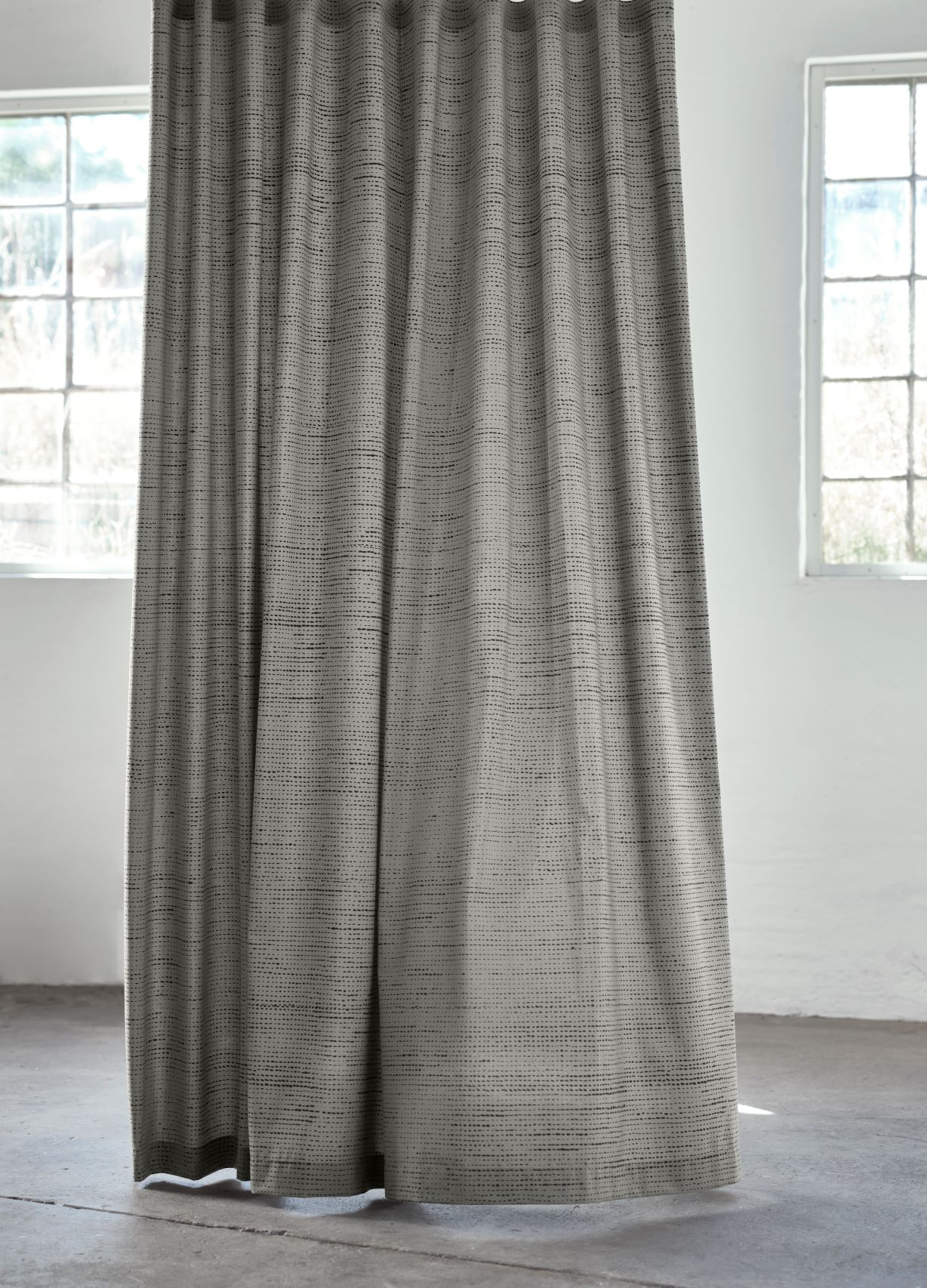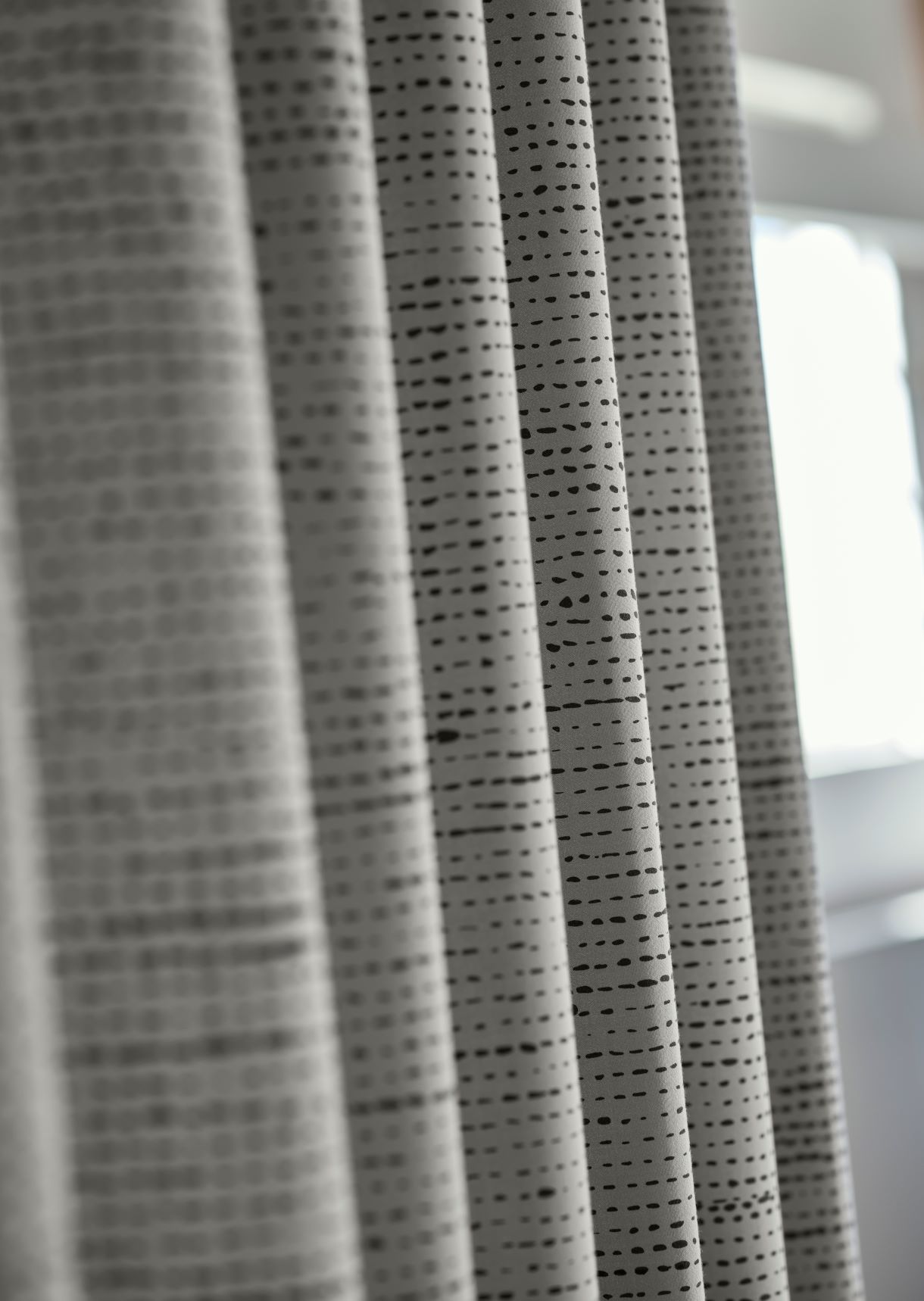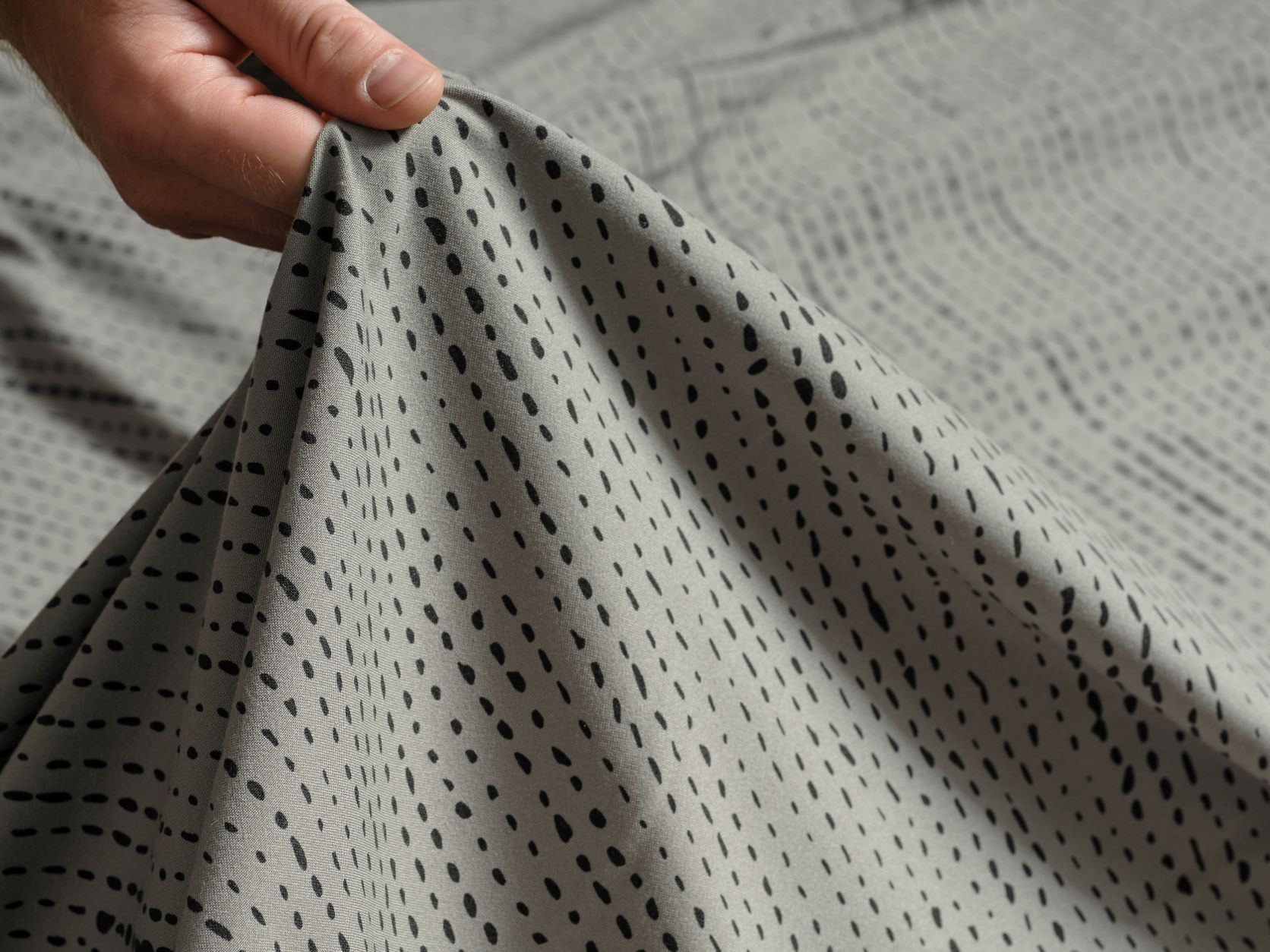 We design to inspire. This includes a responsible way of transforming recycled raw materials into curtains. Waste material or recycled bottles are collected and sorted, then processed and shredded into flakes. The polymer is extruded to form the yarn and then treated to convey permanent flame-retardant qualities. Voila. A brand new – and recyclable – curtain is born.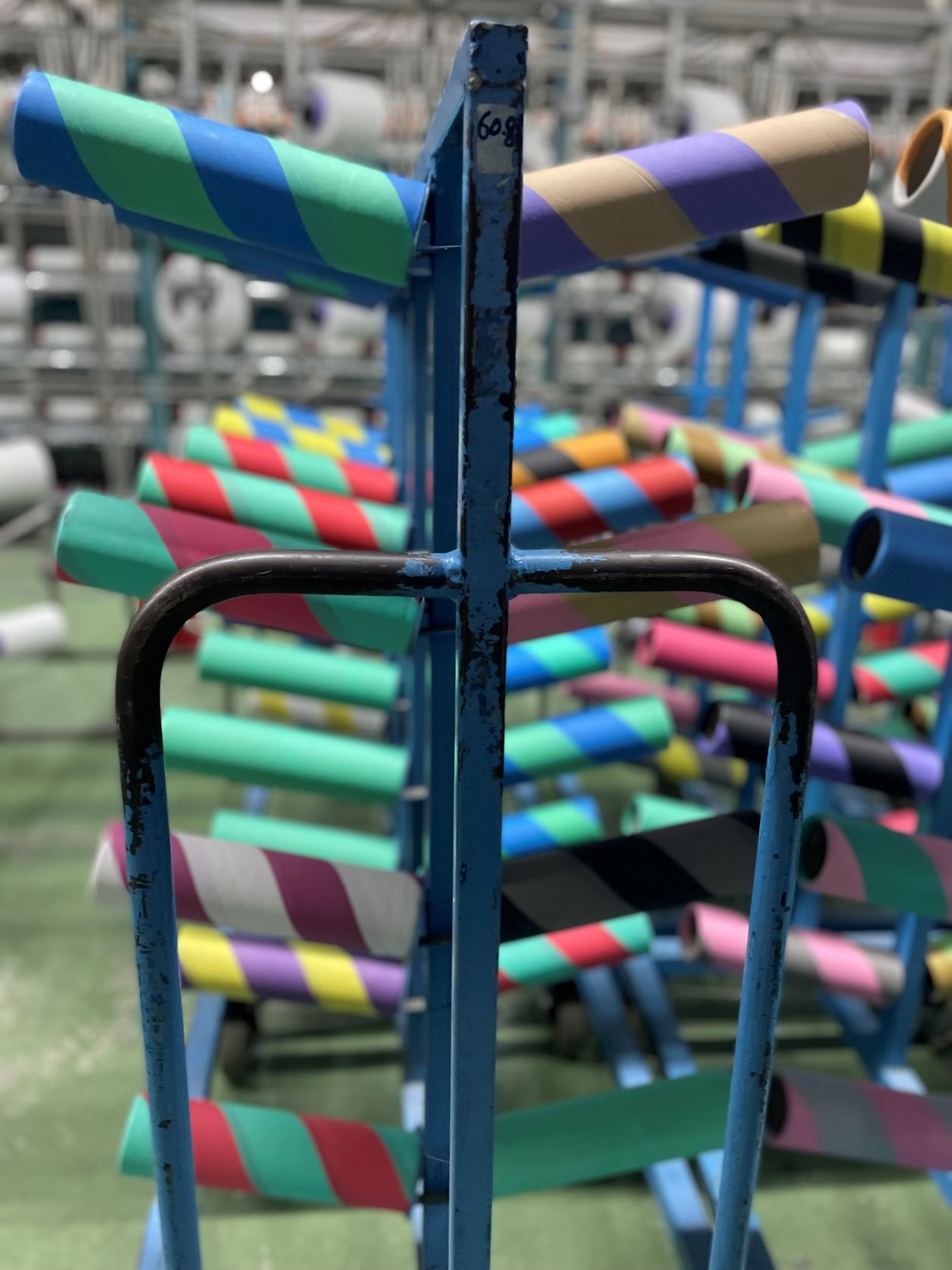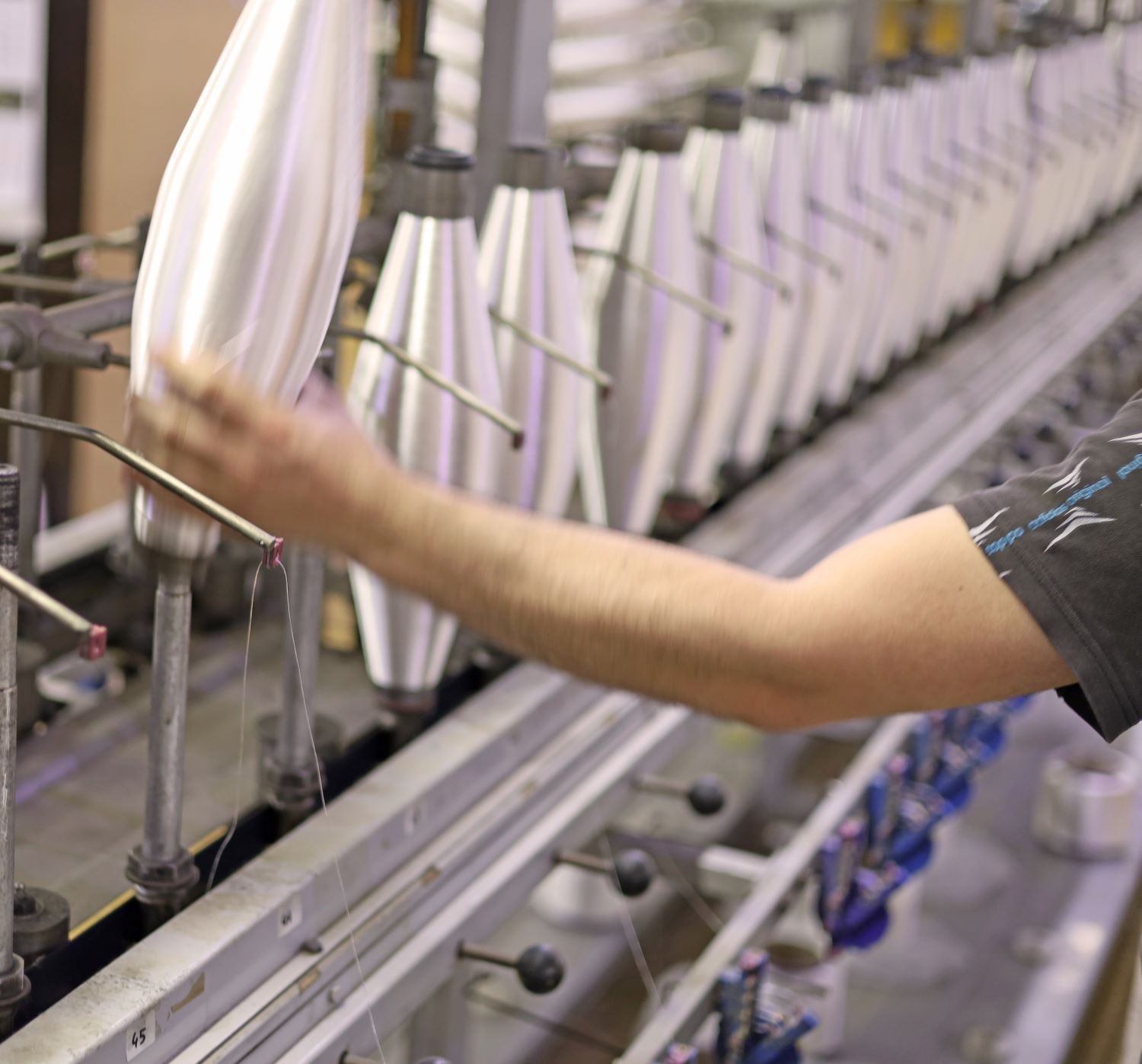 SOMETHING
SPECIAL
We work with special partners, manufacture all fabrics in Europe and Turkey, and we produce all of our collections at our own facilities in Lithuania. We all need to take responsibility and act more sustainably. Not just in words, but in real life action. We are imperfect, but we believe in change, in improvement. In beautiful stuff.